Amo Zanzibar Tours, Safaris, Lodges, Hotels
Mkunazini Street, Post Box 4866,
Zanzibar, Tanzania
+255 774 590 020
&
+255 777 486 463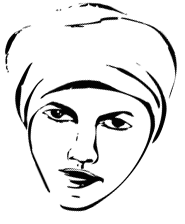 Reviews of our happy customers.
Be the next. We want your holidays becomes the best experience of your life!
"A great day!"
I booked a half day Stone Town tour and was left very satisfied! I had visited Stone Town previously, but wanted a refresher so Harto and I set off for a very interesting and in depth walk around Stone Towns many sights.

My guide was very knowledgable and as a local was able to offer interesting insights into living and working in the ancient, winding streets of the capital. Communication was very easy, as Harto spoke very good English. I also enjoyed meeting Noreen back at the office, as she is very friendly and easy to talk with about her adopted home town of Stone Town.

This tour is not the cheapest tour available, but it is definitely not expensive either. A few extra dollars are worth every cent when you can get the sort of individualised and in depth experience that I had. I am a seasoned traveller, so am fairly savvy about value for money, and have learned that the difference between a good and a great experience is priceless.

There is a website and an array of other tours to suit all interests and time constraints. Highly recommended!
Reviewed 2 March 2015 by
Melbourne, Australia
"Excellent service"
I chose Amo Tours on the base of the positive Trip Advisor recommendations, when I was planning together with my wife one week holiday in Zanzibar. I made all the arrangements with Noreen via e-mail very quickly and without any problems. I booked them for airport transfers as well as for the couple of tours: Spice Tour, Jozani Forest Tour, Stone Town Tour and Sunset Cruise. At the airport we met Amour who was extremely friendly and helpful. We in particular liked the Spice Tour and Stone Town Tour, which were handled by Khator. He was very knowledgeable and provided us with a lot of useful information.

Amo Tours were always punctual and made our stay really interesting. It 's worth to add that they provide very comfortable cars. Noreen, Amour and Khator, thank you very much!
Reviewed 1 February 2015
"The best option for activities in Zanzibar"
We chose Amo Zanzibar after reading a lot of positive reviews, and we are so glad we did it!
This is a very professional and trutworthy company, and we have arranged with them 3 days of tours and excursions. We appreciated the fact that all the workers are professionals, authorized guides and drivers (I am a tour guide myself and I like to support people who work honestly and respect laws, and not improvised and unauthorized "guides" and "tour agencies"); they all did their job very good and we felt safe and taken care of (a special thanks to our young but knowledgeable guide Othman, but also the drivers were all great).

Also, we liked very much the philosophy that inspires their tours: the idea of sustainability and support of the local communities, the sense of respect towards nature and animals. We particolarly enjoyed the experiences off the beaten path: the swahili meal prepared by a local family and consumed in their small village, the canoa ride among the mangroves (we were the only one human beings), the visit to the cave and the discovery of some ancestral traditions, the tea ceremony and the special meaning of each type of tea.

A special mention to the manager of everything, NOREEN, who unfortunately we couldn't meet in person but who was always there, reassuring us every time we had some doubts, replying immediately to any requests, and so helpful that she went beyond her duties, bending over backwards to help me with some personal health issues I didn.t know how to solve.
I could never recommend enough these guys! If you are planning to do something more that just sunbathing in Zanzibar, you should contact them!
Reviewed 10 August 2019